Unfortunately, an influencer has been calling my clients for the past couple of weeks. He's telling them that I'm dishonest. That I stole from him & his company. He's warning them that they shouldn't trust me.
Well, if that's the case, if he really needs to warn people, then everyone should know that I shouldn't be trusted.
See, I'm not an overnight success. I've been working here in the Lehigh Valley for 8 years. I have a reputation that goes beyond a Morning Call story.
John Luke Design started in my bedroom when I was 17 years old and eventually I rented my own office in Downtown Bethlehem.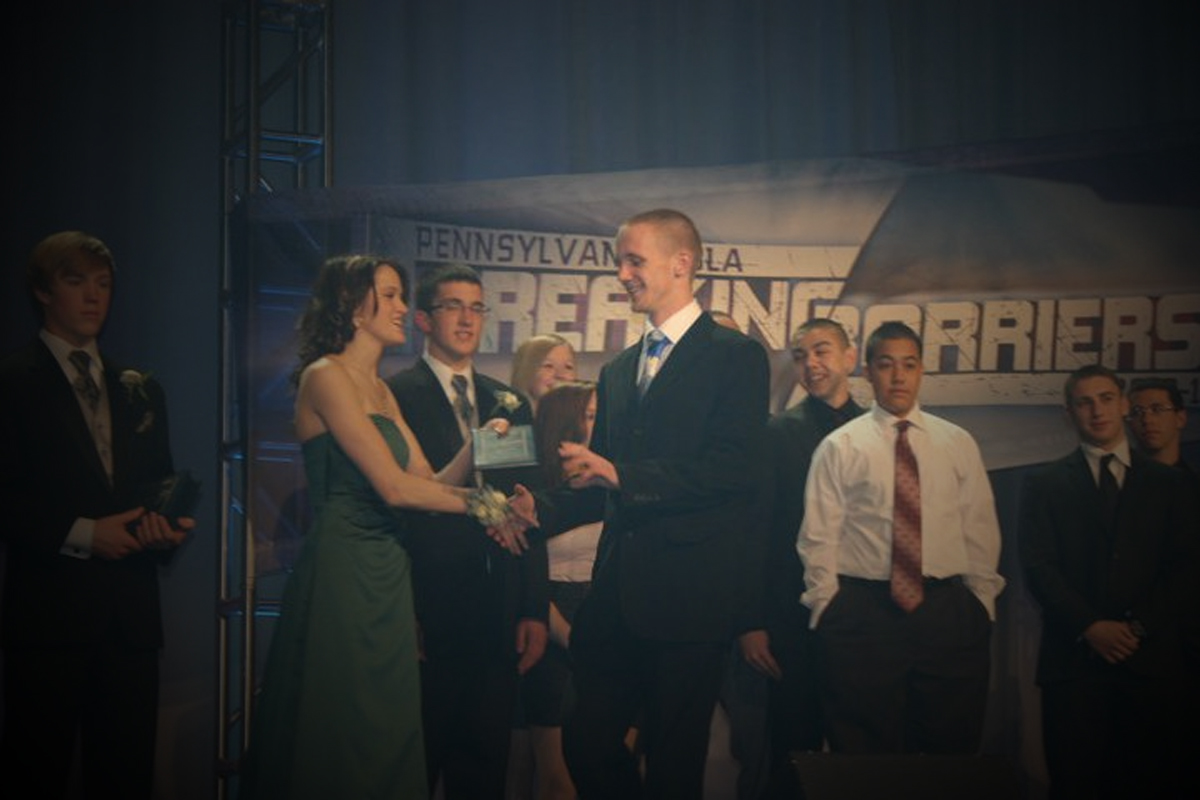 Matter of fact the landlord still left my signage out there by BYOD theatre in Bethlehem. I was the President of the Future Business Leaders of America for LCTI in high school. I won awards for both FBLA & Skills USA.
I have since worked for many of the biggest companies in the Lehigh Valley and most of the decision-makers know me by my first name. I am relentlessly creative and the people who know me will ALWAYS stand at my defense. My integrity is not in question, nor was it ever, nor will it ever be from those who know me. I am who I am and I'm not making myself out to be somebody else. I'm genuinely me, all the time, every day. I don't take a break on Sundays and become somebody else.
I'm one of the best marketers in the Lehigh Valley, and my competition knows this.
I was the first person to ever co-lead a short term mission team at Liebenzell USA. I have been background checked and help oversee various children's ministries. I have led the male counselors at Milford Park Teen & Kids camp for many years. I know hundreds of kids all over the world. I have helped revitalize the world's internet policy group to a sustainable NGO. I have also helped raise VAST's first $10,000 and helped them get noticed to get grants. I have contacts in China, Japan, Costa Rica, India, France, Austria, South Africa, Swaziland, Zambia, Netherlands, the United Kingdom, Ireland and Belgium.
My clients have been featured in major news outlets like WSJ, Washington Post, Harvard Gazette, CNN and even the New York Times.
I'm terrible with sports...however, I'm one of the most competitive business owners you know. This may sound cocky but it's the truth: I know more billionaires than most people know millionaires. I'm a workaholic, award winning designer, a relentless innovator and I'm just a kid. I don't measure success by the dollars in my bank account, but by the clients who trust me. George from American Millwork & Cabinetry Inc. once said to me,
"If you ever get arrested, I'll bail you out. You don't even have to tell me the story till you get in my car when I drive you home. But it better be a good one."
He's not the last client who said these things to me. People trust me, because they know I'm not after their money. I'm not going to fight a battle of someone defaming my character in court. I won't sue unless it's a countersuit when I'm officially getting sued. I won't threaten even if I'm getting threats. However, what I will do is speak, yell, program, hack, code, design, draw, paint, sing, or do whatever I can to get my message out there and to make sure it's heard.
However, I will not sue.
Because people who use the courtroom to their advantage are some of the worst businessmen and some of the most unethical people in the world. Allentown is the Land of Innovation. This is a bold statement. Some people won't and don't like it. But, I will put life down so that people will remember those words. Because a city is more important than my life. A city is worth fighting for. A city is worth defending. People are worth defending. Integrity is a worthy cause. Virtue is bliss.
And moments like this create history forever.
I was created to create and anything trying to stop me is going against my life purpose. And anyone against me must be ready because they're about to lose. I love you, Allentown, and I will not stop. For what I say is not coming from a flickering emotion but a steadfast committed bond. We will innovate. We will create. We will make a positive impact in this world or we will die trying. And one thing we won't do is
stop.